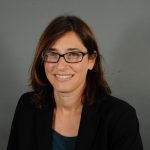 Associate Professor and Director of Early Childhood, Department of Human Development & Family Sciences
                          Faculty Research Associate
Rachel Chazan Cohen is an Associate Professor and the Director of Early Childhood in the Department of Human Development and Family Studies. She has worked in both government and academic settings to bridge the worlds of policy, practice, and research in early childhood, bringing cutting-edge research to decision makers who make state and federal policies and to professionals who work directly with children and families in local communities. Her own research focuses on the biological, relational, and environmental factors influencing the development of children, and on the creation, evaluation, and improvement of intervention programs for families with infants and toddlers, including home visiting, child care, and Early Head Start. She believes strongly in the importance of 2-generation programs that support both children's development as well as parents in their parenting roles. Rachel is the scientific director of the National Research Conference on Early Childhood and coordinator of the Network of Infant Toddler Researchers, both funded by the Administration for Children and Families in the US Department of Health and Human Services. She is also on the editorial board of the Infant Mental Health Journal. Rachel received her PhD in psychology at Yale University and a master's degree in Child Study at Tufts University.
---
Adjunct Professor, Department of Public Policy and Director, Nonprofit Leadership Program 
Faculty Research Associate
David Garvey is the Director if the Department of Public Policy's Nonprofit Leadership Program. The mission of the DPP's Nonprofit Leadership Program is to strengthen the educational, communication and research infrastructure of the Connecticut and American nonprofit sector. Dr. Garvey has over twenty years of experience as a practitioner, editor, researcher, teacher and education designer in the nonprofit field. Prior to joining the University of Connecticut, Garvey founded and was executive editor of the New England Nonprofit Quarterly, now known nationally as the Nonprofit Quarterly.
Dr. Garvey is the Co-Director of Encore!Hartford, an award-winning experience and skills transition program for age 50+ managers and professionals seeking an encore career in the nonprofit sector, the Hispanic Leadership Institute sponsored by the Hispanic Federation, and is the Director of the department's Internship and Professional Practice program. In partnership with the Urban Institute and the Connecticut Data Collaborative, Garvey was the principal investigator in the development of the Connecticut Nonprofit Strategy Platform, a web-based data resource on Connecticut nonprofits and communication tool for the Connecticut nonprofit sector.
---
Associate Dean for Primary Care, School of Medicine, UConn Health
Faculty Research Associate
Much of Dr. Gould's career has been focused on public engagement and service to the underserved, in one form or another. He came to the University of Connecticut in 1988 as the medical director at the Burgdorf Health Center, an inner city clinic jointly administered by UConn and Mt. Sinai Hospital (now St. Francis), addressing the needs of the underserved and serving as a major ambulatory teaching facility for the University.
In 1995, he was appointed the first Associate Dean for Primary Care at the University of Connecticut (UConn) School of Medicine. In this capacity, he established the Connecticut Area Health Education Center (CT AHEC) Network, which was awarded its Core Funding from the Health Resources and Services Administration in 1997 ($6,686,182) and has been continuously funded since that time. It programs include the Youth Health Service Corps, Collegiate Health Service Corps, and Urban Service Track. In 1996 he founded and remains the advisor to the Migrant Farmworker Free Mobile Clinic operating 3 nights per week during growing seasons.
Dr. Gould also serves as the Medical Director for the Community Health Center Association of CT's Practice Transformation Network funded by the Center for Medicare/Medicaid Innovation and as Medical Director for the Hartford Department of Health and Human Services in Hartford, CT. He is the Principal Investigator for the State Innovation Model Grant's Community Health Worker Workforce Development Initiative. He is also a Professor of Medicine at the (UConn) School of Medicine.
---

Postdoctoral Research Associate, Department of Educational Psychology
Faculty Research Associate
Dr. Jessica Koslouski is a Postdoctoral Research Associate in the Department of Educational Psychology within the Neag School of Education. She works with Dr. Sandra Chafouleas and the UConn Collaboratory on School and Child Health (CSCH). Dr. Koslouski's research focuses on supporting schools to meet the academic, social, emotional, and behavioral needs of students. She is particularly interested in the implementation and utilization of whole child and trauma-informed practices in schools. Dr. Koslouski draws on ten years of experience as a special education teacher, including time spent teaching internationally. Across her work, Dr. Koslouski is committed to supporting students, families, educators, and schools to cultivate equitable and supportive learning environments for all.
---
Assistant Professor, Department of Human Development & Family Sciences
Faculty Research Associate
---
Assistant Professor, Department of Human Development & Family Sciences
Faculty Research Associate
Dr. Caitlin Lombardi is an Assistant Professor in the Human Development and Family Sciences department at the University of Connecticut. Her research examines the roles of family, early child care, school and community for promoting children's cognitive and social-emotional development, particularly in the context of economic and social disadvantages. The overarching goal of this research is to understand how policy can best promote young children's development. Dr. Lombardi has experience working on education, health, and social policy in the U.S. Senate, is a member of the editorial board for Applied Developmental Science, and serves on the Science and Social Policy Committee for the Society for Research in Child Development.
---
---
Associate Professor, School of Education
Faculty Research Associate
Dr. Bianca Montrosse-Moorhead is an Associate Professor and Director of UConn's Online Learning for the Research Methods, Measurement, and Evaluation program. As an evaluation researcher, educator, and practitioner, Dr. Montrosse-Moorhead specializes in evaluation methodology, theory, practice, and capacity building. Her research focuses on improving evaluation quality, evaluator education, and conducting applied studies of policies and educational interventions designed to promote student learning and educational equity. From 2018-2021, she served as the Vice Chair for the International Society for Evaluation Education that seeks to improve the quality of evaluation education across the globe.
Assistant Professor, School of Social Work
Faculty Research Associate
Dr. Nathanael Okpych is an Assistant Professor in the School of Social Work. His professional experience in social services and higher education dovetail to inform his research on factors that influence postsecondary education outcomes for youth with foster care experience. His work focuses on youth characteristics (e.g., social networks and social support), policies, and programs. Dr. Okpych has published widely in this area, including a sole-authored book Climbing a Broken Ladder: Contributors of College Success for Youth in Foster Care (Rutgers University Press, 2021). He is currently involved in several research projects including a multi-year study in California (CalYOUTH Study), a qualitative study examining the experiences of youth with foster care backgrounds in college, and an analysis of state administrative data on disparities and predictors of college outcomes for youth in Connecticut foster care.
---
---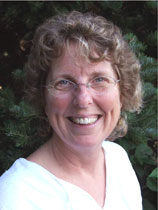 Emeritus Professor, Department of Human Development & Family Sciences
Faculty Research Associate
Dr. Robinson is a professor of Human Development and Family Sciences at the University of Connecticut. Her professional interests include prevention and early intervention for families and young children, impact of interventions on emotional development and parent-child relationships, infant mental health, and assessment of emotional development ages 0-8 years.
---
---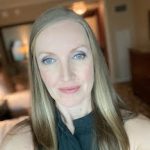 Associate Professor, Human Development and Family Sciences
Faculty Research Associate
Dr. Tambling is an Associate Professor in the Department of Human Development and Family Science. From 2015-2019, she was the Director of the MA and PhD Programs in Marriage and Family Therapy. Dr. Tambling's research is centered on intervention and service utilization in mental health care. She is specifically interested in treatment initiation, client engagement, and client processes of change during psychotherapy. Dr. Tambling is also interested in health equity, and the ways in which social determinants of health impact mental health and substance use treatment services help-seeking, utilization, and reimbursement. She is interested in research that explores ways to address barriers to health equity, including expanding the availability of couple and family therapy to populations who typically do not access or fail to benefit from therapy, and understanding the complex components of effective engagement and change during therapy.
---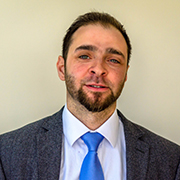 Executive Director, Connecticut Sentencing Commission
Faculty Research Associate
Alex Tsarkov is the Executive Director of the Connecticut Sentencing Commission. The Commission is staffed through the Institute for Municipal and Regional Policy at the University of Connecticut School of Public Policy. As Director, Alex assists the Commission in its mission to review pre-trial and sentencing policies and make policy recommendations to the General Assembly and the Governor. Prior to joining the Commission, Alex worked for the Judicial Branch Court Support Services Division and before that at the Connecticut General Assembly. Alex holds a Master of Public Policy degree from Trinity College and is a graduate of the University of Connecticut School of Law.
---
Assistant Professor, Department of Human Development & Family Sciences
Faculty Research Associate
As a family scholar and prevention scientist, her program of research centers around the intra- and inter-personal pathways involved in the development of psychopathology and resilience among youth and adults who were exposed to stressful or traumatic experiences. One major focus of her research is on the development and evaluation of behavioral parent training programs that consider parents as the agents of change. For example, Dr. Zhang has evaluated the proximal or distal outcomes, mechanisms of change, and implementation processes of these programs including how improved parenting may lead to resilience or maladaptation outcomes in children from at-risk families (e.g., post-deployed military families, parentally bereaved families, and divorced families). Her current program of research has focused on mindfulness training as an effective intervention strategy to strengthen and optimize parenting programs. Individuals with high levels of trait mindfulness are found to embrace an accepting, compassionate attitude towards themselves and others. Dr. Zhang considers mindfulness training as a promising approach to reducing parents' mental health problems such as depression, anxiety, and stress, and to increasing parents' responses to a behavioral parent training program that focuses on effective parenting.